PLC launches a nationwide one-day promotional campaign 'Himithena Palamu Thena Rata Hemathena'
---
People's Leasing & Finance PLC, the leading non-bank finance sector company in Sri Lanka, conducted an integrative sales promotional campaign through its nationwide branch network under the energetic slogan 'Himithena Palamu Thena Rata Hemathena'.
Mr. Sabri Ibrahim, CEO/GM, along with senior management and over 2500 employees from all 200 nationwide branches participated in this monumental one-day campaign.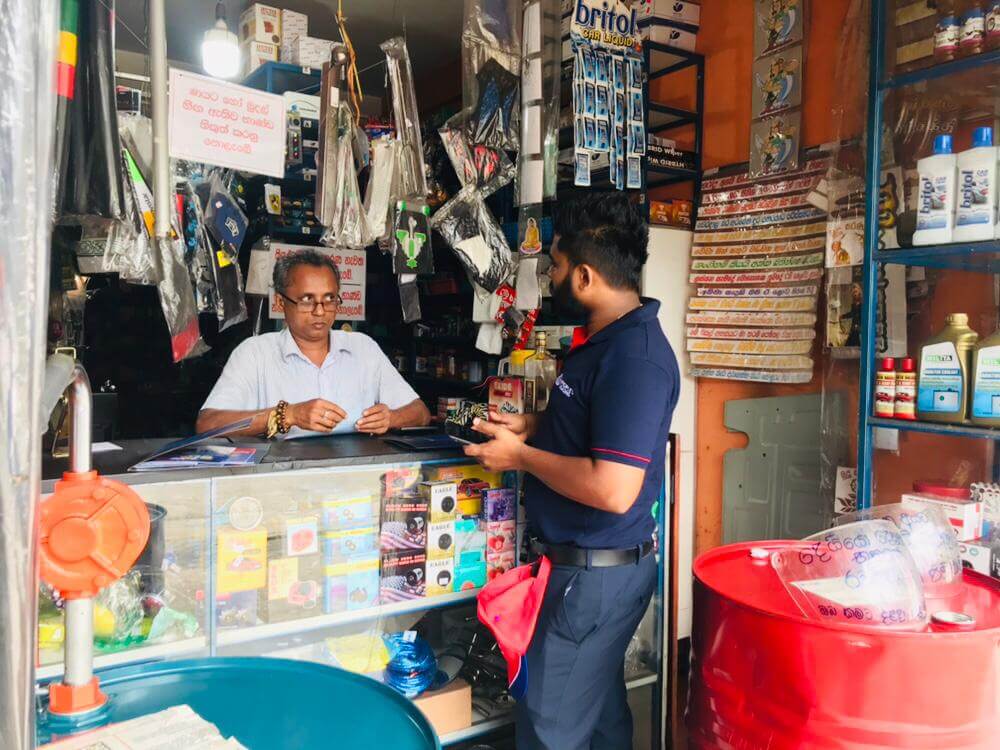 The door-to-door campaign saw employees in PLC attire teaming up to create synergy in sales. Each team was led by a sales promotional officer and comprised of 10 members from each branch. The teams campaigned in their respective locations to create awareness of PLC's innovative financial products and unique benefits.
The campaign's primary focus was to introduce PLC's new financial products with the vision of attracting new customers while retaining existing ones. The campaigning teams provided solutions to households right on their doorsteps based on each financial situation.
The integrated campaign platform emphasized four key areas: vehicle leasing, vehicle loans, three-wheeler leasing, and business loans.
A key product introduction under vehicle leasing/loans was the facility of paying the leasing capital in installments – a first in industry offered by PLC. Other attractive facilities included convenient, individualized loan installment plans, and facilities for payment within a 7-year period. An exciting raffle draw for 25 monthly winners for a fuel quota of Rs. 100,000/- within a year was also announced.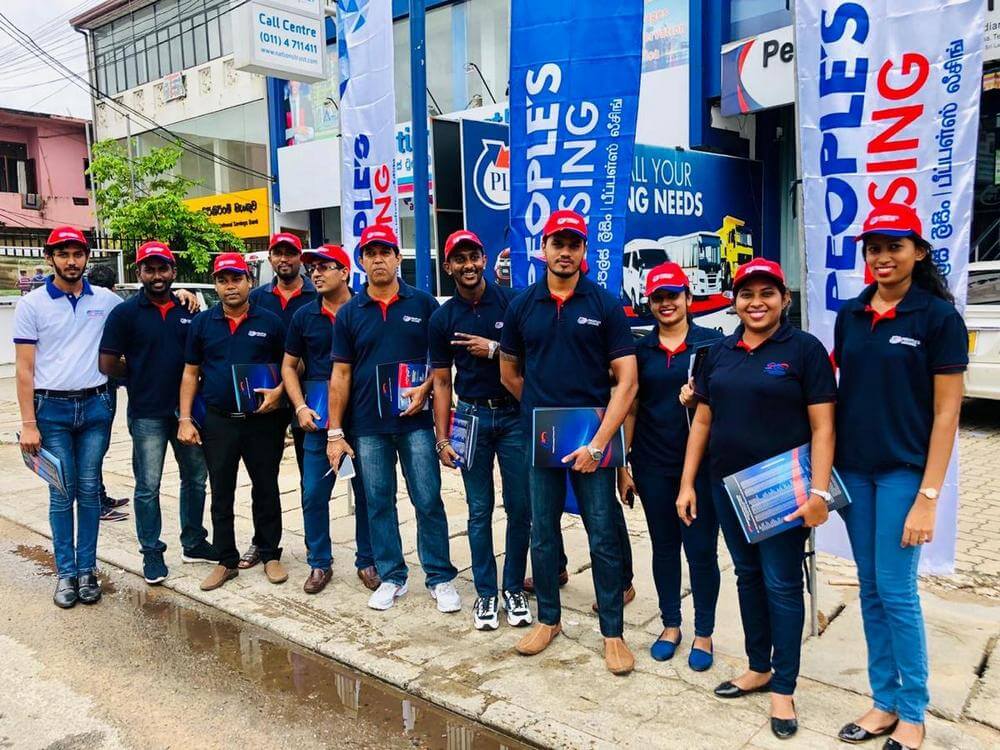 A popular and innovative package in the three-wheeler leasing category included facilities for releasing approved funds within three hours, free insurance for the first year, three free tires, and gifts worth Rs. 8000/- with a free vehicle service.
Flexible business loan features included both short and long-term loans, paying the lease amount in installments, matching repayment capacity with the nature of the business, the ability to use fixed assets and vehicles as security, and optimizing the loan amount based on the nature of security used.
The success of the campaign was instantly measureable as many new customers were enrolled on the spot.
Mr. Sabri Ibrahim, CEO/GM of PLC expressed that 'Himithena Palamu Thena Rata Hemathena' was a successful promotional campaign that highlighted PLC's innovative products, focusing on both potential and existing customers: "Our core objective was to create awareness among PLC customers and potential customers of PLC's newest and innovative financial products. Further, we focused on facilitating towards overcoming obstacles whilst transacting. Within the campaign, we witnessed a significant number of potential customers converting to obtain leasing and loan facilities from PLC".
People's Leasing started its business operations in 1996 as a wholly owned subsidiary of one of the largest State banks in Sri Lanka, People's Bank.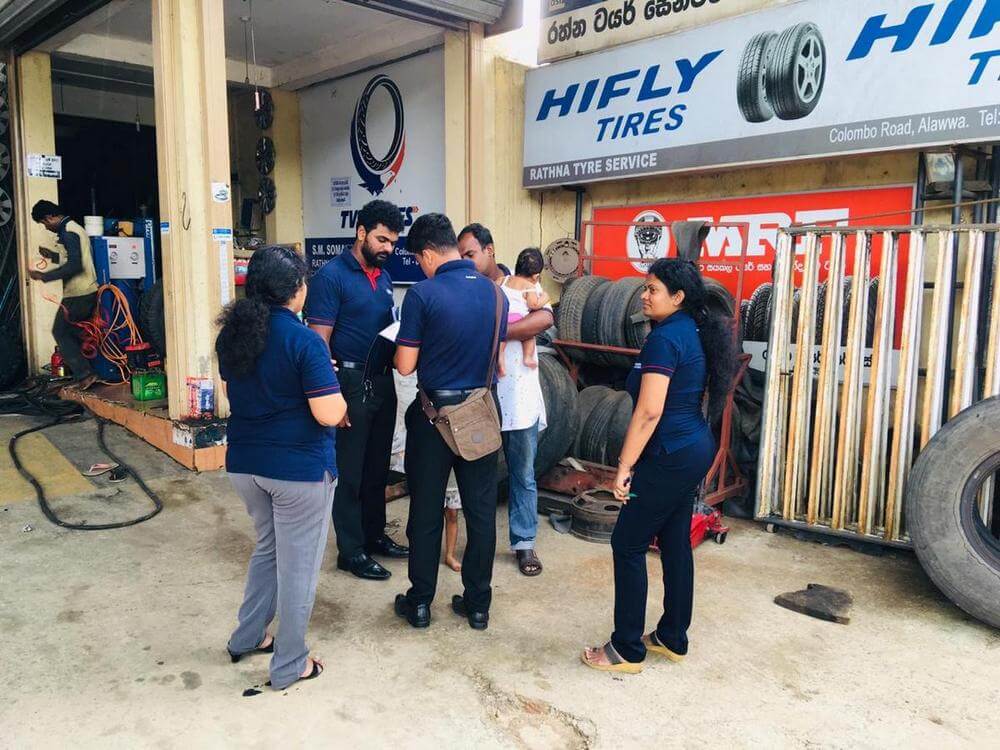 People's Leasing is currently the highest rated non-bank financial institution in the country, with a 'B'-rating by Fitch Ratings International (just one notch below 'Sovereign'); AA-(Ika) rating from Fitch Ratings Lanka Ltd., and the number one ranking in non-banking financial services by Brand Finance PLC. The company was also recognized as one of the best corporate citizens in the country by the Ceylon Chamber of Commerce.
People's Leasing & Finance PLC's financial service product portfolio includes leasing, auto loans, fixed deposits, savings accounts, housing and business loans, gold loans, margin trading, factoring, and Islamic financial services.
People's Leasing Conglomerate consists of six subsidiaries – People's Insurance PLC, People's Micro-Commerce Ltd., People's Leasing Property Development Ltd., People's Leasing Fleet Management Ltd., People's Leasing Havelock Properties Ltd., and its latest foreign venture, Lankan Alliance Finance Ltd.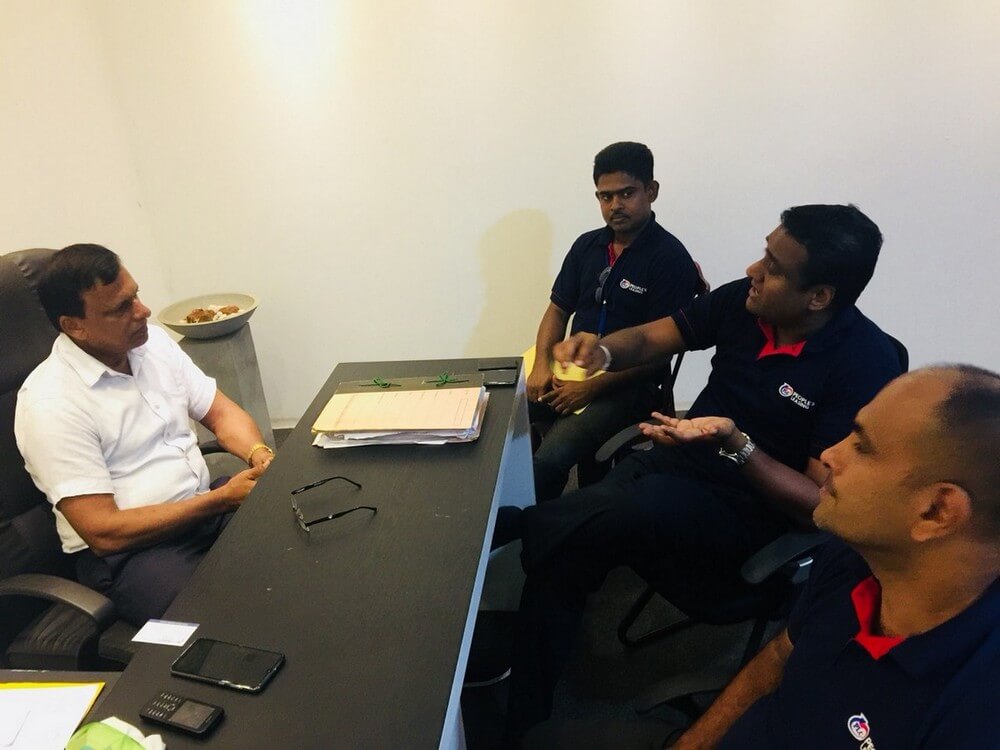 The unique features of People's Leasing & Finance PLC are its strength and stability to provide diverse financial solutions under one roof, creating a seamless, convenient and friendly customer service experience.