Our Group
---
Peoples Insurance PLC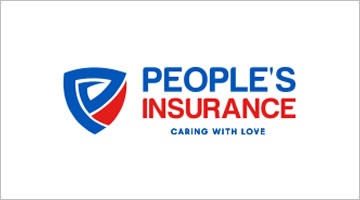 People's Insurance PLC was incorporated on the 22nd July 2009, registered as a Non-Life Insurance Provider and today is the sixth largest non-life insurance company in terms of premium income, which crossed 4 billion in 2016 (according to statistics issued by the Insurance Association of Sri Lanka). The company's vision is 'to be appreciated for building lasting trust based on strength, stability and sustainability'. As such we have developed a mission to work with all our stakeholders with integrity and fairness, to maintain high standards in sales and services, to respect the creativity and commitment of our staff and to offer sound insurance solutions to our clients for a sustainable future.
Our products can be broadly categorized in to two; Lifestyle Products and Business Products. Our Lifestyle products are tailored to suit individual needs and include Fire, Home, Motor Vehicle, Travel, Solar Panel and Personal Accident Insurance, while our Business Products are targeted towards commercial operators and corporates. Some key services under our Business Products include Cargo, Motor Vehicle, Public Liability, Burglary, Professional Liability, Machinery and Equipment Insurance.
---
People's Micro-commerce Ltd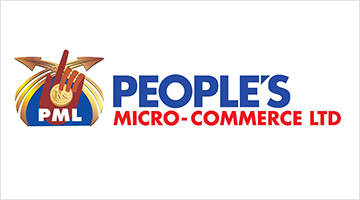 People's Micro-commerce Ltd (PML) is a fully owned subsidiary of People's Leasing and Finance PLC. We are one of the leading companies providing financial and non-financial support at the grass root level communities mainly untapped by the banking segment of the country.
People's Micro-commerce LTD was incorporated as a limited liability company under the name of People's Micro Finance LTD on 3rd September 2010 under the Companies Act No 07 of 2007. The company name was changed from 4th January 2019 in accordance with the provisions of the section 8 of the Companies act No 07 of 2007 to "People's Micro-commerce LTD".
During the last 12 years PML has become one of the prominent micro loans and asset back facility providers in Sri Lanka under the supervision of the leading finance company; People's Leasing and Finance PLC. Having 35 branches island-wide and a strong team of dedicated employees we have strengthened our companionship with more than three hundred thousand customers by satisfying their micro borrowings and hire purchase needs.
Our product portfolio is mainly comprised of Hire purchases, Group loans, Small and Medium Enterprise loans, Individual Business loans, Diriya loans, Equipment loans and Educational loans. Our product portfolio is competitive among other micro finance providers and has been designed carefully to give maximum benefits to our valuable customers.
---
PLC Fleet Management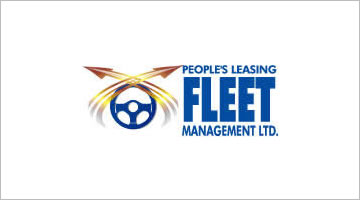 Incorporated on the 6th August 2008, PLFML's main business comprises of products and services in fleet management, vehicle valuation, rent-a-car services and vehicle sales, with a vision of becoming the fleet solution provider to the future of mobility. Our mission to be the most admired, purpose driven, eco-friendly service provider which embraces breakthrough business ideas in digitisation has led us to be the sole registered fleet management company in Sri Lanka.
AT PCFML, we offer Vehicle Fleet Services (consisting of long term hiring, short term hiring and recovery services), Valuation Services (including valuation services to third parties and to machinery and equipment and insurance motor claim assessment) and also engage in Vehicle Sales.
---
PLC Property Development Ltd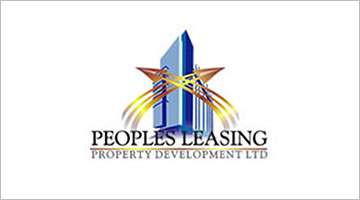 PLPDL was incorporated on the 15th August 2008 as a company principally engaged in property development and property renting, chiefly engaging in the implementation of projects and the monitoring of the construction of branches for People's Bank and People's Leasing and Finance PLC, with 13 projects already completed.
---
PLC Havelock Properties Ltd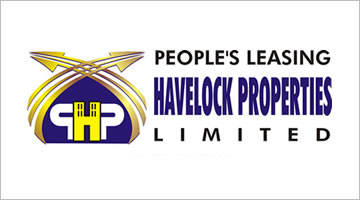 People's Leasing Havelock Properties Limited (PLHPL) was incorporated on the 12th August 2010 with the principal intention of constructing and operating office complexes, either on rent or on lease.
---
Lankan Alliance Finance Limited (LAF)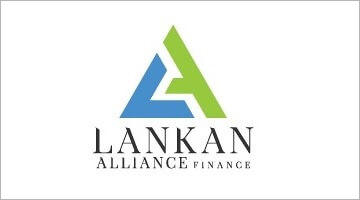 In December 2017 the Company completed the acquisition of 51% of total issued capital equivalent to 51 million ordinary shares of Alliance Leasing and Finance Company Limited. The company is incorporated in Bangladesh to conduct business under the Financial Institutions Act, 1993 of Bangladesh. Subsequently, the name of the subsidiary company was changed to Lankan Alliance Finance Limited.