Sustainability
---
PLC integrates sustainability across all our business operations by optimizing resource use to carry out operations without jeopardizing potential of resources for future generation. It is a strategic enabler of company's purpose to use our financial expertise to do good for individuals, families, businesses and society.
---
Our Sustainability Framework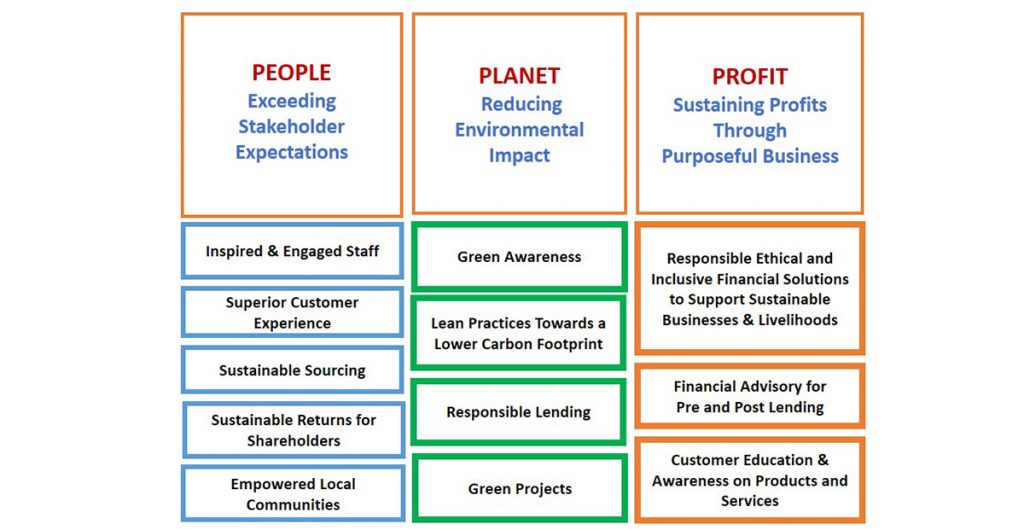 ---
Sustainability & Environment Policy
---
Understanding Our Context
The world faces many economic, social and environmental challenges, ranging from declining resources, global warming and unemployment, as a result of steady population growth and growing levels of consumption. PLC as a responsible financial solutions provider is committed to reduce income inequality by promoting entrepreneurship and financial inclusivity.
---
Sustainability Approach
Our prime responsibility is to provide responsible and inclusive financial solutions.The purpose of a business should be to solve problems faced by people and the planet and it is increasingly important for corporates to place purpose and responsibility at the heart of business and demonstrate firm commitment to them. As a provider of financial services, People's Leasing believes that it is our prime responsibility to provide responsible and inclusive financial solutions for people, especially SMEs, and to promote a higher level of economic activity while minimising our negative impact on the environment.

Shamindra Marcelline, Chief Executive Officer/General Manager: People's Leasing & Finance PLC.