Business Loans
---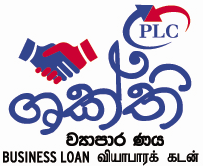 Grow your business's funds with the solution that offers fast, flexible and competitive rates. Catering to small and medium scale businesses as well as large scale corporate entities, this is your opportunity to offer unencumbered property factory machinery to obtain loans. A wide range of benefits are offered for working capital requirements, expansion of existing operations, moving to new premises/factories, and purchase of machineries, additional stock, and any other acceptable products.
---
Benefits
Obtain loan at once or stage by stage, preventing unnecessary interest payments.
Competitive fixed interest rates.
Submit movable and immovable assets as loan security.
Minimum loan amount is Rs. 100,000 while the maximum amount depends on the repayment capacity of the customer.
Monthly rental tailored according to income.
Minimum documentation required.
Speedy doorstep services.