CEO / GM, Mr. Shamindra Marcelline
Shamindra Marcelline, Senior Vice President/Head of Corporate Banking, DFCC Bank, Sri Lanka, joins People's Leasing & Finance PLC as the Chief Executive Officer/General Manager with effect from 20th November 2020.

An experienced banker with local and foreign bank exposure in addition to working overseas for the HSBC Group, Mr Marcelline brings with him unique industry insights so as to contribute towards the strategic direction of the Company.

At DFCC, he spearheaded the Bank's Corporate Banking strategic initiatives across the country and in overseas markets.
In October last year, he played a key role in securing the mandate for Sole Adviser and Structuring Bank for a Dual Tranche Bi-lateral Loan Facility for a leading Maldivian company, recognized as the largest ever loan facility given by DFCC Bank Sri Lanka.
As a member of the Bank's Executive Committee, Asset and Liability Committee and Operational Risk Management Committee, Mr Marcelline played a strategic role in harnessing the Bank's corporate initiatives.
He joined DFCC Bank following a cross posting, as the Country Manager, Maldives, by the HSBC Group.
He is credited with the transformation of the banking industry in Maldives and he was responsible for the largest asset drive in the islands at the time.
Under his stewardship, the development, performance and growth of the Commercial and Global Banking business consisting of corporate real estate, international subsidiary banking and public sector areas, grew into a formidable wholesale banking initiative. It included P&L responsibility and he successfully oversaw a team of Relationship and Product Managers, enabling the Bank to build and sustain strategic relationships with key stakeholders and business leaders.
He also headed the Financial Institutions Group and Public Sector for HSBC Sri Lanka and Maldives before joining the DFCC Bank.
Among his key achievements he had been successful in managing the Sri Lanka Sovereign and Quasi-Sovereign Institutions implementing the HSBC Group Investment Banking strategy.
Mr Marcelline has strong credentials in the banking and finance sector in Sri Lanka and has contributed towards showcasing Sri Lanka's investment potential globally.
He has participated in multiple investor-road-show events held across the USA, UK, Middle East and South East Asia as a part of the initiatives driven by the Ministry of Finance, Central Bank of Sri Lanka and leading State and Commercial Banks.
Mr Marcelline graduated from the Colombo International School in Sri Lanka in 1993. He holds a Degree in Economics and Accountancy (BSc.) from City University (1996), London (UK) and also in Financial Advisors' International Qualification (FAIQ), Chartered Insurance Institute, UK (2008).
---
Former CEO / MD (1997 – 2017), Mr. D.P. Kumarage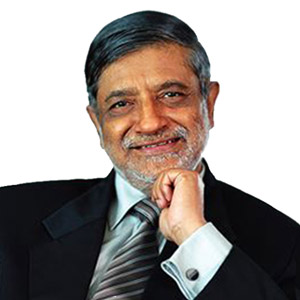 After 20 years of yeomen service to PLC, Mr. D.P. Kumarage, CEO/GM of PLC and the Managing Director of the subsidiary companies of PLC, bid adieu to his achievement filled vibrant career. PLC was incorporated in 1995 as a wholly owned subsidiary of People's Bank and Mr. Kumarage was appointed as the CEO/GM of PLC in 1997. Mr. Kumarage's visionary leadership took the company to the helm of its success. Mr. Kumarage captained the company to become the undisputed leader in leasing and the largest non-bank finance company. He championed the listing of PLC on the Main Board of the CSE and took the business beyond Sri Lankan shores, expanding operations to Bangladesh. The name of Mr. D.P. Kumarage will be written in gold in PLC's history.
---