Educational Loan
---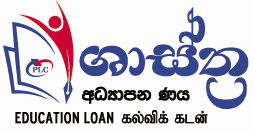 Make the right choice if you're a student seeking assistance for local or international higher education. With facilities such as lending capacity of up to Rs. 5 million, inclusion of school tuition fees/down payments for international school enrolment at reasonable interest rates and 1-5 year repayment terms, this scheme aims to lift financial strain.
---
Benefits
No processing fee or pre-payments for disbursement of loans.
Special discounts and free student registration at selected institutes.
Directly disbursed to institute as per required structure, enabling easier visa processing.
Obtain loan stage by stage, preventing unnecessary interest payments.
Hassle-free process and highly flexible.
SMS alert service to update customers on the status of their loan at different stages of the process in their preferred language.
Minimum documentation required.
Speedy doorstep services.