People's Leasing yet again bagged two awards at 55th CA Sri Lanka Annual Report Awards
---
People's Leasing , award winning financial solution provider in the non-bank financial institutions sector, yet again bagged two awards at the 55th CA Sri Lanka Annual Report Awards. Annual Report 2018/19 of the Company secured the Bronze Award in the Finance Companies & Leasing Companies (Total Asset Above LKR 20BN) sector while bagging the Silver Award in the "Integrated Reporting: Best Disclosure on Business Model" category. Continuous recognition received at local and international level by the Company Annual Report reflects the Company's efforts in maintaining transparency, accountability and social responsibility in financial reporting.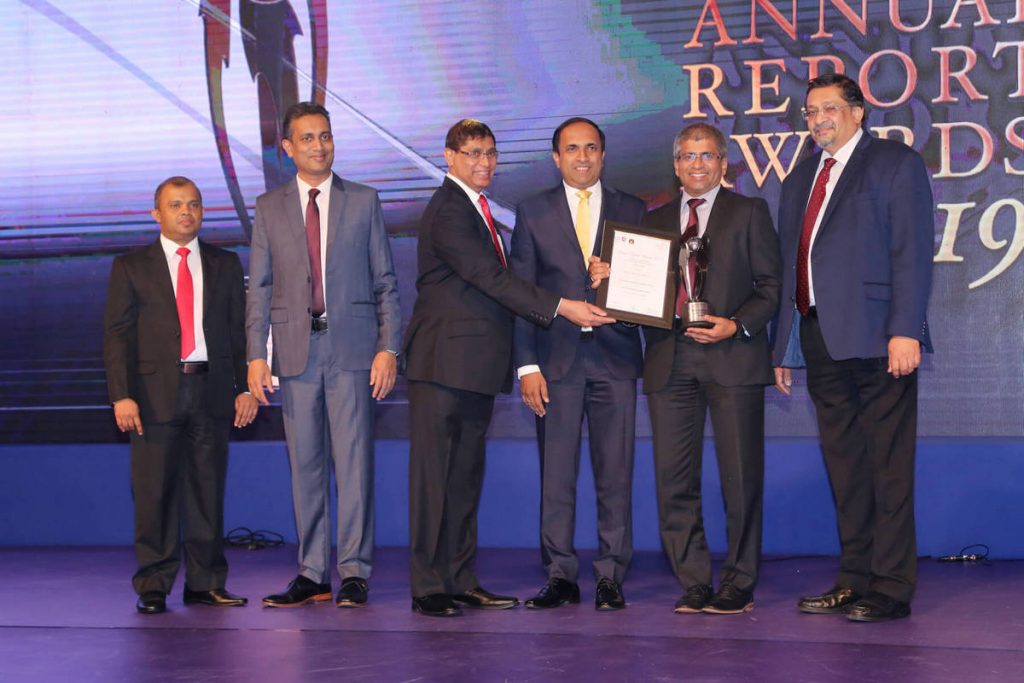 The Annual Report Awards organised by the Institute of Chartered Accountants of Sri Lanka (CA Sri Lanka), is recognized as one of the country's most prestigious and oldest corporate events among diverse business sector. At this year's competition, a total of 130 companies ranging from conglomerates, multinationals to small and medium enterprises have been contested.
Mr. Sabry Ibrahim, CEO/ General Manager, PLC voicing his thoughts on the recognition bestowed upon the company commented, "The Institute of Chartered Accountants of Sri Lanka with its 'CA Sri Lanka Annual Report Awards' inspires companies to benchmark with best practices in effectively communicating with stakeholders".
He added, "PLC is committed to create value for its stakeholders. These prestigious awards won by PLC at the 'CA Sri Lanka Annual Report Awards 2019' are an endorsement on PLC's reporting and communicating capabilities and good governance. This recognition thus is testament to our dedication towards accountability and transparency".
The Annual Report 2018/19 of People's Leasing was also recently recognized internationally by the ARC Awards International, the world's premier annual report competition held at SHILLA Hotel in Seoul, South Korea. The eight category awards secured by PLC's 2018/19 Annual Report at the ARC Awards International 2019; 'Financial Services – General sector' are; 'Financial Data' (Gold Award), 'Non-Traditional Annual Report' (Gold Award), 'Chairman's/President's Letter (Silver Award), 'Cover Photo/ Design' (Bronze Award), 'Interior Design' (Bronze Award), 'Written Text' (Bronze Award), 'Printing & Production' (Bronze Award) and 'Photography' (Honors).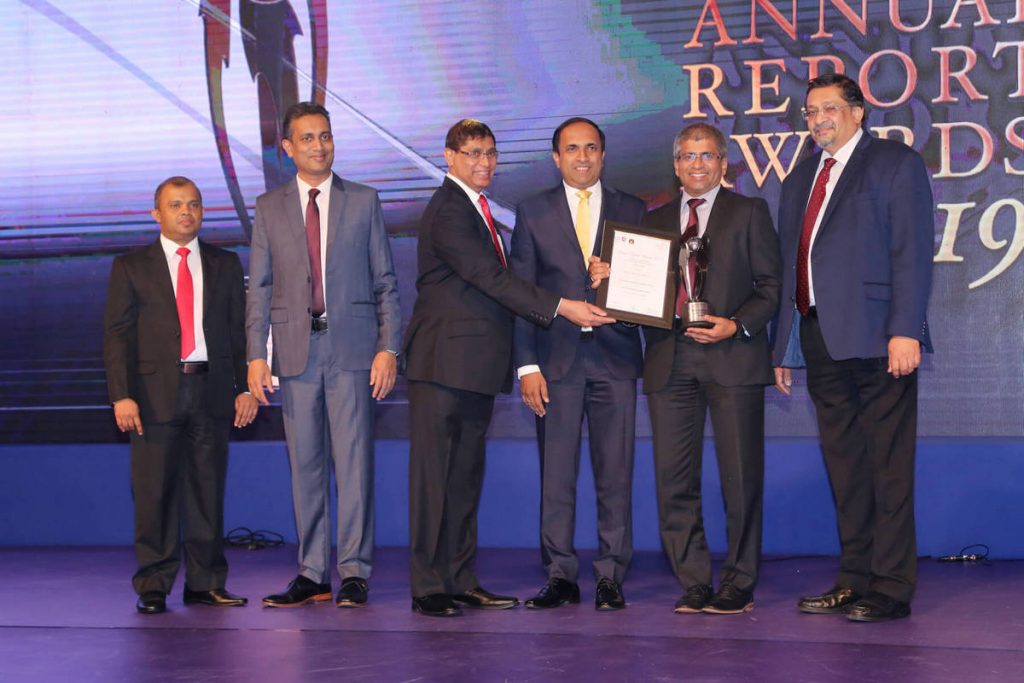 People's Leasing Annual Report 2017/18 also became the joint winner in the financial services sector at the SAFA Best Presented Annual Report Awards, Integrated Reporting Awards & SAARC Anniversary Awards for Corporate Governance Disclosures Competition 2018. The Awards under different categories are conferred on the basis of evaluation administered by SAFA's committee for improvement in Transparency, Accountability & Governance of the published annual reports of entries from South Asian Countries.
People's Leasing started its business operations in 1996 as a wholly owned subsidiary of one of the largest State banks in Sri Lanka, People's Bank. People's Leasing is currently the highest rated non-bank financial institution in the country, with a "AA-(Ika)" rating from Fitch Ratings Lanka Ltd and 'B'-rating by Fitch Ratings International (just one notch below 'Sovereign'), and the number one ranking non-banking financial services brand by Brand Finance PLC. The Company was also recognized as one of the ten best corporate citizens in the country by the Ceylon Chamber of Commerce.
PLC's financial service product portfolio includes leasing, auto loans, fixed deposits, savings accounts, housing and business loans, gold loans, margin trading, factoring, and Islamic financial services.
People's Leasing Conglomerate consists of six subsidiaries – People's Insurance PLC, People's Micro-Commerce Ltd., People's Leasing Property Development Ltd., People's Leasing Fleet Management Ltd., People's Leasing Havelock Properties Ltd., and its latest foreign venture, Lankan Alliance Finance Ltd.
The unique features of People's Leasing are its strength and stability to provide diverse financial solutions under one roof, creating a seamless, convenient and friendly customer service experience.