People's Leasing recognizes Taekwondo Gold winner of South Asian games, Ranuka Prabhath
---
People's Leasing & Finance PLC, the benchmark company in Sri Lankan in non-bank leasing and finance sector felicitated its employee M. P. D. Ranuka Prabhath who clinched Gold medals in Taekwondo at the South Asian games.
The felicitation ceremony was headed by Mr. Sabry Ibrahim, CEO/GM, PLC and attended by the senior management and employees of the company.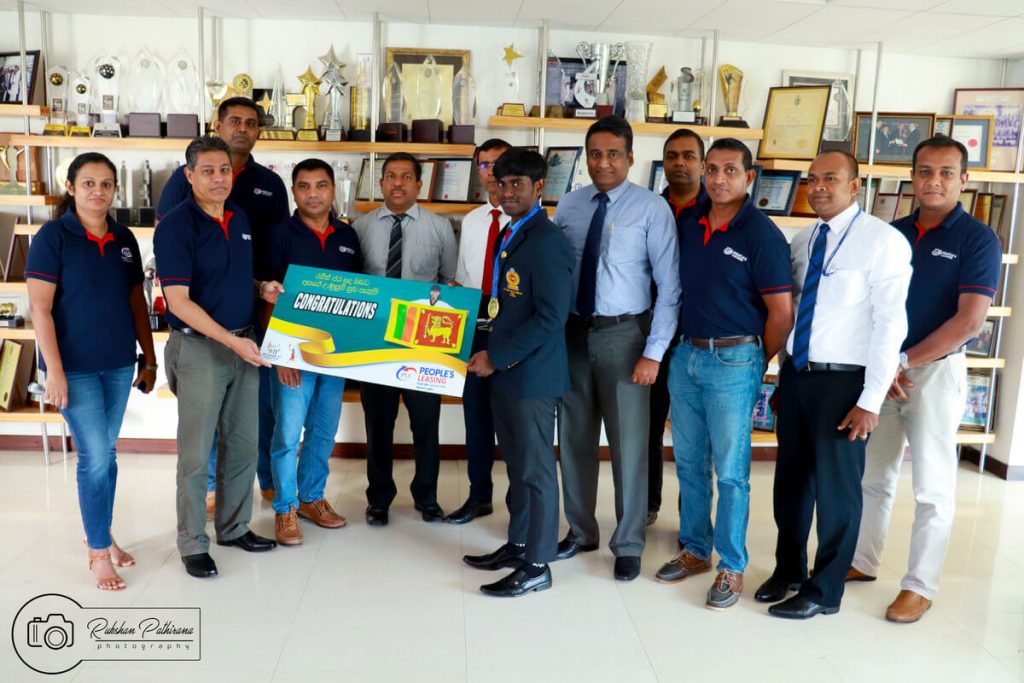 Ranuka Prabhath in addition to receiving a token of gratitude, received a handsome cash prize at the event from Mr. Sabry Ibrahim, CEO/GM, PLC.
Ranuka represented the 13th South Asian Games 2019 held at Kathmandu, Nepal this year by taking part in the Taekwondo competition in the under 23 men's Pumse category. At the games Ranuka won Gold medals in men's solo event, dual event and a Silver in team event.
It is significant that this was the very first occasion, a Sri Lankan sportsman won Gold for Taekwondo game in South Asian games.
Addressing the gathering at the felicitation ceremony Mr. Sabry Ibrahim, CEO/GM, PLC said, "Being a leading company in Sri Lanka that provides financial services for people, PLC constantly receive recognition for its services amongst other financial companies. Ranuka Prabhath being an employee of PLC bringing these Gold and Silver medals has made Sri Lanka proud. His achievement in SAG games to become an international sportsman has brought recognition to our company too."
He added, "Today we felicitate Ranuka for bringing honour to PLC as an international sportsman and we would help him in future too to brighten his sporting career and achieve greater feats to bring glory to our motherland. We wish him all the best and would encourage him to explore more into the game of Taekwondo."
People's Leasing started its business operations in 1996 as a wholly owned subsidiary of one of the largest State banks in Sri Lanka, People's Bank. People's Leasing is currently the highest rated non-bank financial institution in the country, with a "AA-(Ika)" rating from Fitch Ratings Lanka Ltd and 'B'-rating by Fitch Ratings International (just one notch below 'Sovereign'), and the number one ranking in non-banking financial services by Brand Finance PLC. The Company was also recognized as one of the ten best corporate citizens in the country by the Ceylon Chamber of Commerce.
PLC's financial service product portfolio includes leasing, auto loans, fixed deposits, savings accounts, housing and business loans, gold loans, margin trading, factoring, and Islamic financial services.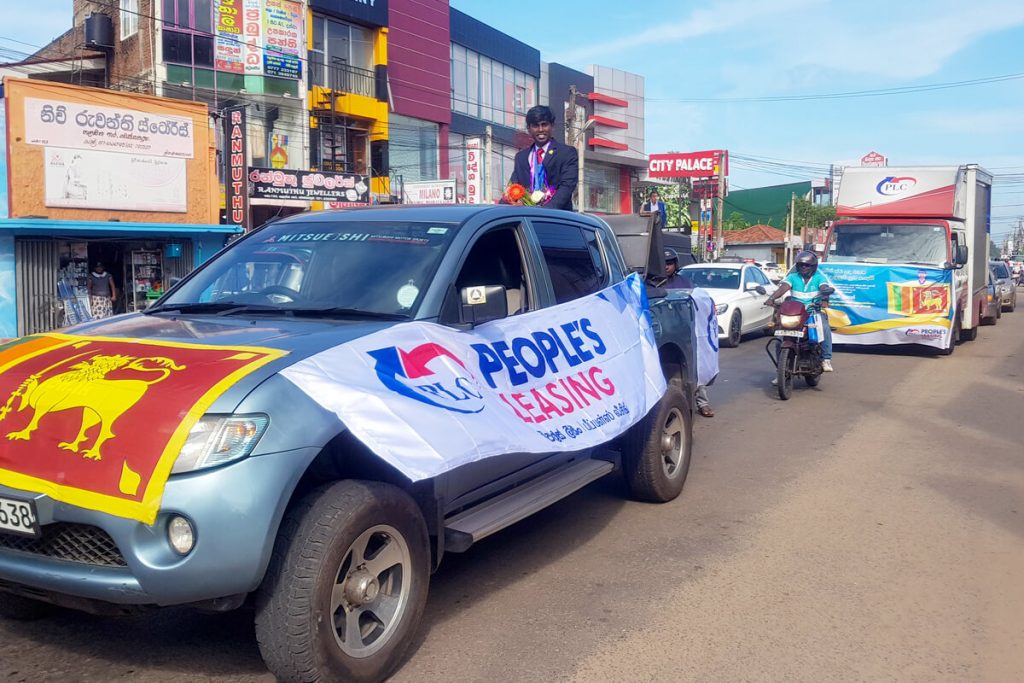 People's Leasing Conglomerate consists of six subsidiaries – People's Insurance PLC, People's Micro-Commerce Ltd., People's Leasing Property Development Ltd., People's Leasing Fleet Management Ltd., People's Leasing Havelock Properties Ltd., and its latest foreign venture, Lankan Alliance Finance Ltd.
The unique features of People's Leasing are its strength and stability to provide diverse financial solutions under one roof, creating a seamless, convenient and friendly customer service experience.