Athletes of People's Leasing Group shine at Singapore International Masters Athletics Championship – 2023
---
Athletes from People's Leasing Group showcased their exceptional skills and talents at the recently concluded Singapore International Masters Athletics Championship – 2023, held at Olahraga Perbadanan Johor Sports Complex in Mount Austin, Malaysia from 26th to 27th May 2023.
Sherman Asantha Fernando, Sivanu Sivakumar and Mohan Nanayakkara of People's Leasing Group were some of the athletes represented Sri Lanka. Sherman Fernando of People's Leasing & Finance PLC (PLC) won the Gold medal in Men's 400 meters. He is also the current record holder of 400m hurdles event in the 35+ Age Category at the Sri Lanka Mercantile Meet. He also clinched 2 Silver medals in Men's 110 meters hurdles and 200 meters while S. Sivakumar of People's Insurance PLC won the Gold medal in Men's 3000 meters and won Silver medals in both Men's 1500 meters and 800 meters. Mohan Nanayakkara of PLC won the Bronze medal in Men's 400 meters under 40+ Age Category.
These remarkable achievements stand as a testament to the dedication and hard work exhibited by these athletes, bringing honor not only to People's Leasing Group but also to Sri Lanka. Their exceptional performance has undoubtedly placed them among the top athletes in their respective categories.
PLC is a leading Non-Bank Financial Institution in Sri Lanka and the flagship subsidiary of the People's Bank, which is one of the largest state-owned banks in the country. PLC commenced business operations in 1996 and was listed on the Colombo Stock Exchange in 2011. PLC has grown to become a diversified non-bank financial powerhouse with six subsidiaries in allied areas of specialization, including an overseas venture in Bangladesh.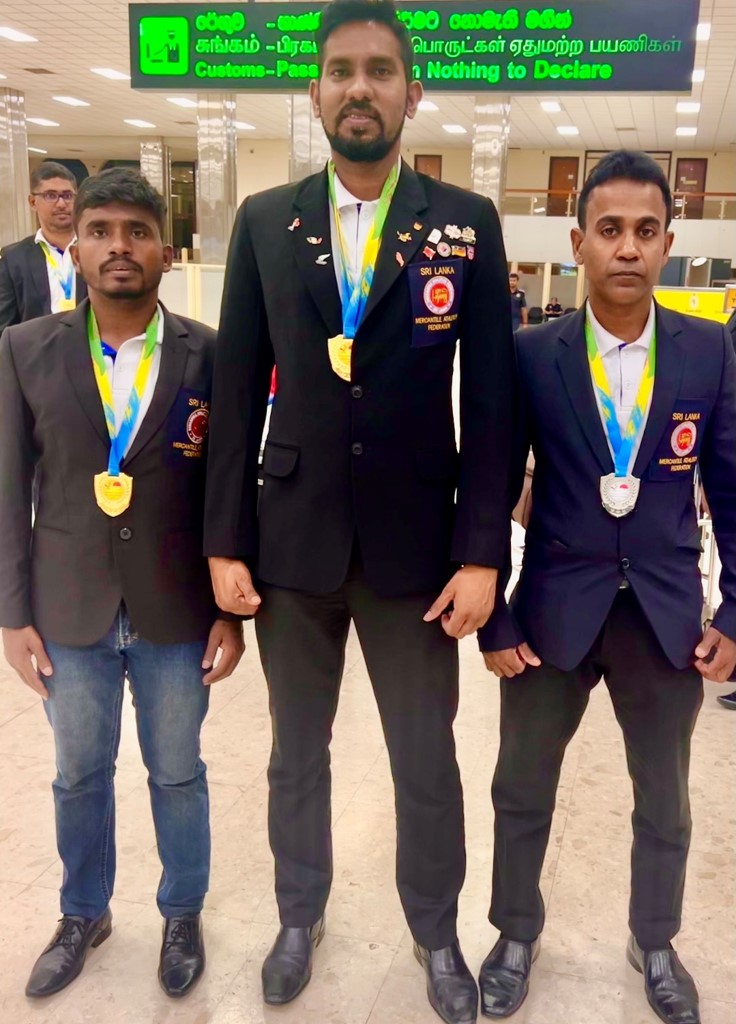 Winners from PLC from left to right: Sivanu Sivakumar, Sherman Asantha Fernando and Mohan Nanayakkara