PLC is one of Top 10 Best Corporate Citizens in Best Corporate Citizen Sustainability Awards 2019
---
People's Leasing & Finance PLC (PLC), the benchmark company in Sri Lankan leasing and non-bank finance landscape was recognized as one of the top 10 best Corporate Citizen in Sri Lanka, at the recently concluded 'Best Corporate Citizen Sustainability Award – 2019' for the 7th time. PLC also was recognized as the winner in Community Relations Category at the Awards.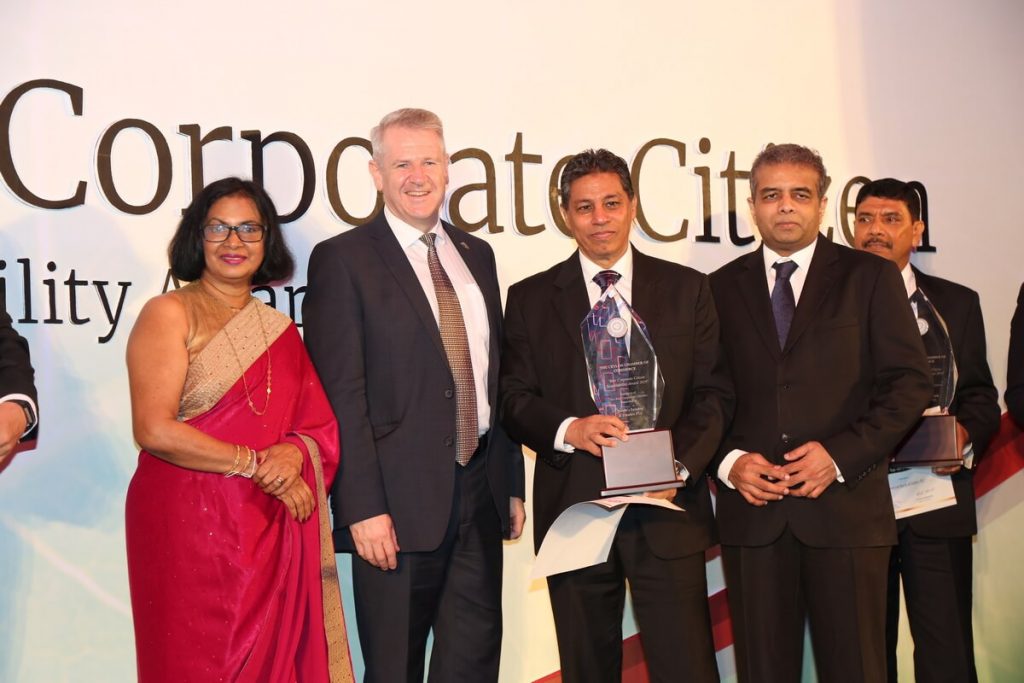 The annual award ceremony is organized by the Ceylon Chamber of Commerce with the objective to promote and recognize corporate sustainability in Sri Lanka and encourage businesses to adopt best practices to create goods and services.
The award ceremony was held for the 16th time this year at the Cinnamon Grand, Colombo with the participation of a plethora of distinguished guests and invitees. Australian High Commissioner Mr. David Holly was the Chief Guest at the ceremony.
Speaking on PLC's achievement at the Awards 2019, Mr. A.S. Ibrahim, CEO/ GM of PLC said, 'PLC is a leading finance company and a catalyst to promote nations inclusive growth. This recognition is a reflection of our commitment towards ethical and responsible performance. Being one of the Best Corporate Citizen endows great value and credibility to our company. The recognition in the Community Relations Category is a reflection of our spectrum of CSR initiatives conducted year-round through our branch network with the great volunteerism of our staff members.' On behalf of People's Leasing, Mr. A.S. Ibrahim, CEO/ GM, and members of the corporate management were present at this Awards ceremony.
People's Leasing started its business operations in 1996 as a wholly owned subsidiary of one of the largest State banks in Sri Lanka, People's Bank. People's Leasing is bestowed 'B'-rating by Fitch Ratings International (just one notch below 'Sovereign'); AA-(Ika) rating from Fitch Ratings Lanka Ltd. PLC is also ranked as number one non-bank financial services provider by the Brand Finance Lanka.
PLC offers a spectrum of products including leasing, loans, fixed deposits, savings, margin trading, factoring, and Islamic financial services.
People's Leasing Conglomerate consists of six subsidiaries – People's Insurance PLC, People's Micro-Commerce Ltd., People's Leasing Property Development Ltd., People's Leasing Fleet Management Ltd., People's Leasing Havelock Properties Ltd., and its latest foreign venture, Lankan Alliance Finance Ltd.
The uniqueness of People's Leasing lies in its strength to provide seamless, convenient and friendly customer service experience to its customers.