People's Leasing Negombo Service Center relocated with enhanced facilities
---
People's Leasing & Finance PLC, the leading non-bank finance company in Sri Lanka, has upgraded and relocated its Negombo Service Center.
Mr. Sabry Ibrahim, People's Leasing & Finance PLC's CEO/GM graced the inauguration of the newly relocated service centre at 209, Main Street, Negombo. The occasion also saw the presence of Mr. Lionel Fernando (Senior DGM), Mr. Laksanda Gunawardene, (DGM Marketing), Mr. Chamil Herath (Chief Manager), Mr. Nalin de Silva, (Senior Manager- People's Leasing Negombo), Mr. Sanjeewa Subasinghe (Manager – Service Center, Negombo) and many loyal customers of People's Leasing.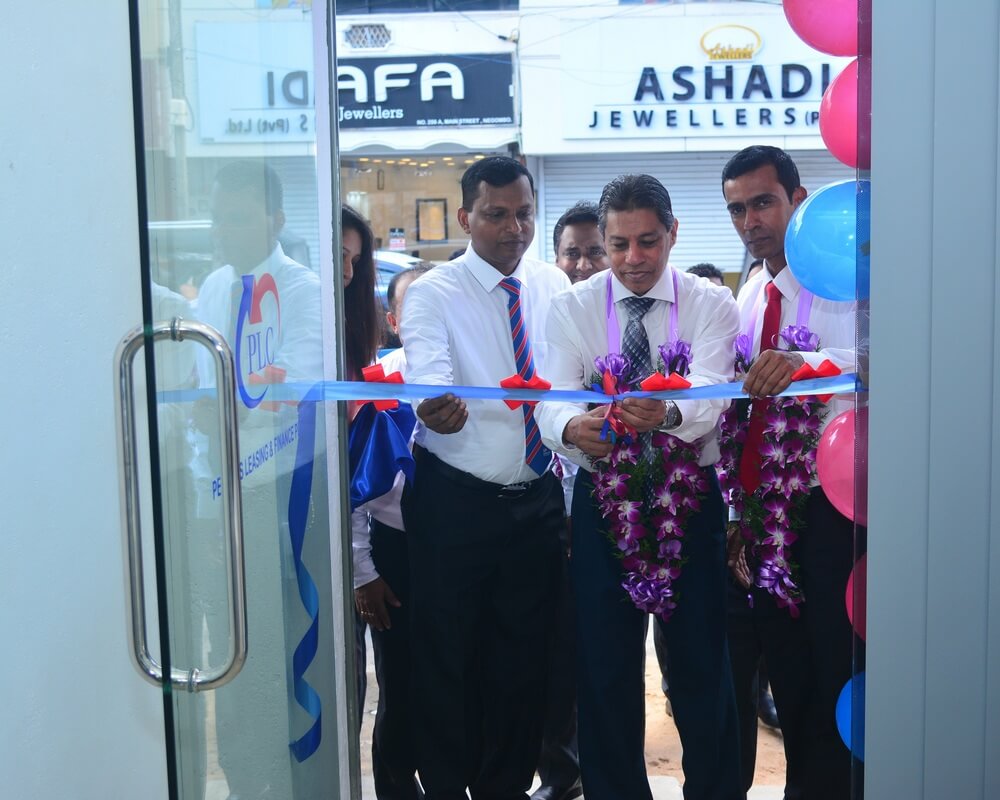 The new centre provides customers with financial services and Gold Loans in a setting with enhanced comforts. Along with the existing PLC Negombo branch, the upgraded and revamped Service Center will increase the service volume by catering to the target population of customers in the central Negombo area. The new Service Centre is significant in that it offers Gold Loan customers a more convenient, comfortable, discreet and hassle free environment to conduct their sensitive transactions.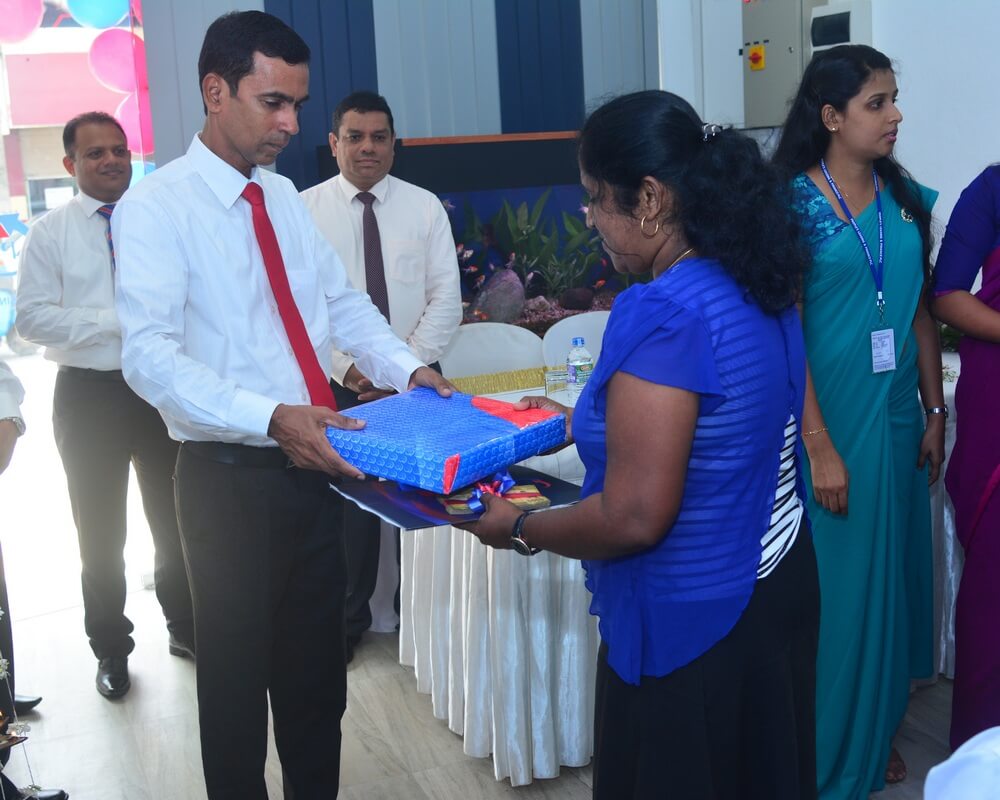 People's Leasing has introduced Gold Loan services at the lowest interest rates with several value-added features including zero hidden charges, free insurance coverage for gold articles, a variety of discount schemes, installment options, ability to retrieving gold articles without prior notice, and the option to renew loan amounts while paying interest.
Mr. Lionel Fernando stated "We have relocated PLC Negombo Service Center to offer more financial services to customers in Negombo. This is in addition to the services provided by our Negombo branch. The Service Center will specifically offer Gold Loans to people in the vicinity in addition to other financial services. Thus, people can enjoy the benefit of People's Leasing and Finance PLC's new financial and leasing services and gold loans without any hassle. People's Leasing is known as a One-Stop-Shop that offers leasing and financial services. I wish businesses and individuals in Negombo will thrive through their association with People's Leasing by obtaining the most from financial services at the least possible time".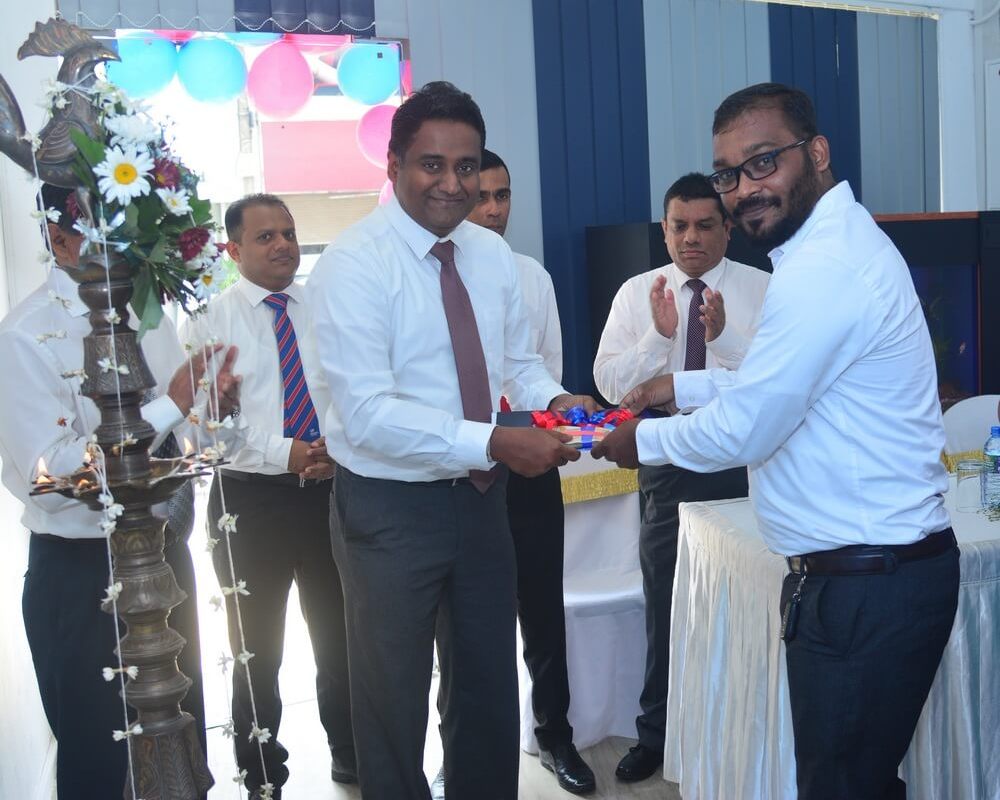 People's Leasing started its business operations in 1996 as a wholly owned subsidiary of one of the largest State banks in Sri Lanka, People's Bank.
People's Leasing is currently the highest rated non-bank financial institution in the country, with a 'B'-rating by Fitch Ratings International (just one notch below 'Sovereign'); AA-(Ika) rating from Fitch Ratings Lanka Ltd., and the number one ranking in non-banking financial services by Brand Finance PLC. The company was also recognized as one of the best corporate citizens in the country by the Ceylon Chamber of Commerce.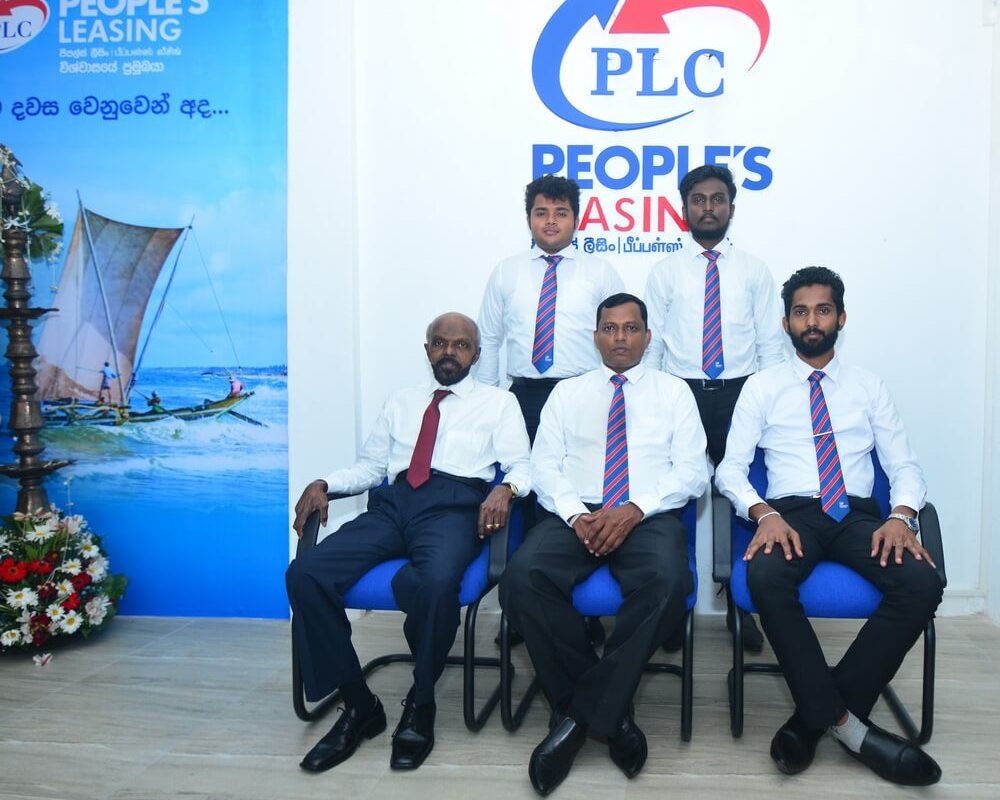 People's Leasing & Finance PLC's financial service product portfolio includes leasing, auto loans, fixed deposits, savings accounts, housing and business loans, gold loans, margin trading, factoring, and Islamic financial services.
People's Leasing Conglomerate consists of six subsidiaries – People's Insurance PLC, People's Micro-Commerce Ltd., People's Leasing Property Development Ltd., People's Leasing Fleet Management Ltd., People's Leasing Havelock Properties Ltd., and its latest foreign venture, Lankan Alliance Finance Ltd.
The unique features of People's Leasing are its strength and stability to provide diverse financial solutions under one roof, creating a seamless, convenient and friendly customer service experience.