People's Leasing & Finance Donates Digital X-Ray System To Castle Street Hospital For Women
---
People's Leasing & Finance PLC, the leading non-bank finance sector company in Sri Lanka, affiliated to the People's Bank, donated a Digital X-Ray system to the Castle Street Hospital for Women.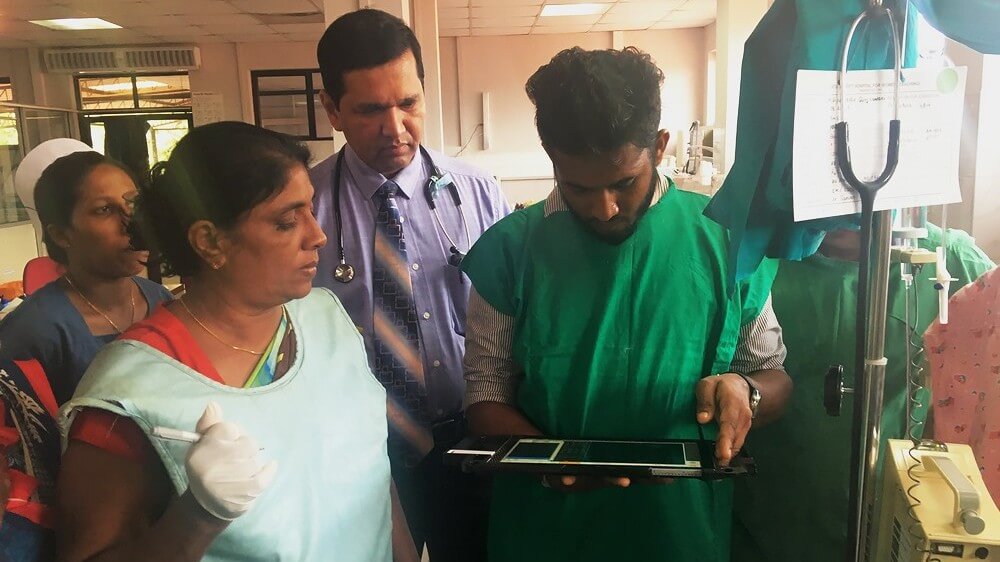 Mr. Laksanda Gunawardene, Deputy General Manager (Marketing) of People's Leasing & Finance PLC, and Dr. Asela Gunawardene, Acting Director of the Castle Street Hospital for Women, graced the occasion.
The newly installed Digital X-ray system is on par with international standards. Digital X-ray systems offer several advantages over conventional X-ray 'films'. The digital format allows for greater imaging versatility and quality, leading to more accurate diagnoses and better quality of care. Digital images are stored as raw data within a computer, which provides greater versatility with lightening or darkening, zooming in or out, rotating or inverting images, the option to immediately re-take images if necessary, and the ability to measure, demarcate and annotate on the images themselves for better communication among healthcare professionals. Digital X-rays may be viewed and shared in real-time, and are far more efficient than conventional X-ray films. Costs are reduced due to the elimination of chemical processors, processor maintenance, filing systems and mailing jackets. Storage space is reduced, as no dark room, cabinets and hard copy filing systems are required. Digital X-ray systems use up to 70 percent less radiation than conventional systems, enhancing safety for patients as well as X-ray technicians and doctors. Furthermore, Digital X-rays provide significant environmental safety advantages due to the elimination of chemical usage such as film developing liquid and fixers, and waste products such as film washing water. These chemicals contain silver halogens that are toxic to the environment, making an even stronger case for the use of Digital X-ray systems.
Mr. Laksanda Gunawardene stated, "People's Leasing not only does business but also contributes towards the society via CSR initiatives. As a socially responsible company, we strive to add value to the status of people's lives. Digitalizing of processes improves quality of service to gear up for the future world. At the request of hospital authorities, People's Leasing and Finance PLC is delighted to help by donating the Digital X-Ray system."
He further added, "Being a finance company, we embrace technology to be future-ready. Similarly the government hospitals can add value to the healthcare sector by adopting digital means for their processes with state-of-the-art technology. We take pleasure as a company to add value to people's lives in this country".
The Castle Street Hospital for Women is a tertiary care teaching hospital, providing services to expecting mothers, gynecological patients, sub-fertile patients and neonates. The hospital performs more than 16000 deliveries per year. It also has one of the largest neonatal units in Sri Lanka.
Dr. Asela Gunawardene stated, "Being a tertiary hospital, we treat thousands of patients each year – especially expecting mothers and critically ill new born babies. Digitalization of our processes helps us provide fast and accurate patient care, adding immense value to our services. Private sector assistance is a great strength. People's Leasing & Finance PLC by presenting the much-needed Digital X-Ray system has done a priceless contribution and we are grateful to People's Leasing & Finance PLC".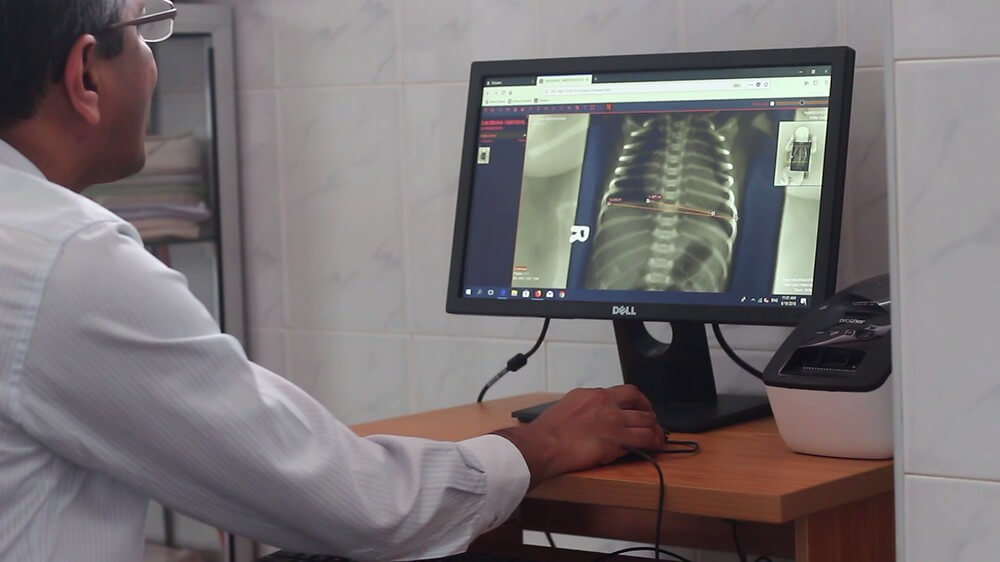 People's Leasing started its business operations in 1996 as a wholly owned subsidiary of one of the largest state banks in Sri Lanka, the People's Bank.
People's Leasing is the most rated non-bank financial institution in the country with three ratings: "B -" a rating one notch below Sovereign from Fitch Ratings International, and Company also possesses a local rating of "AA-(lka)" from Fitch Ratings Lanka Limited. People's Leasing is the number 01 non-bank financial services brand by Brand Finance PLC. The company was also recognized as one of the best corporate citizens of the country by the Ceylon Chamber of Commerce.
PLC's financial service product portfolio includes; leasing, auto loan, fixed deposits, saving accounts, housing and business loans, gold loans, margin trading, factoring and Islamic financial services.
People's Leasing conglomerate consists of six subsidiaries namely, People's Insurance PLC, People's Micro-Commerce Ltd, People's Leasing Property Development Ltd, People's Leasing Fleet Management Ltd., People's Leasing Havelock Properties Ltd and its latest foreign venture Lankan Alliance Finance Ltd.
The uniqueness of People's Leasing is its strength and the stability to provide diverse financial solutions under one roof to its customers, thus enabling the customers to obtain convenient and customer friendly services.